The Ten Creepiest Love Songs of all Time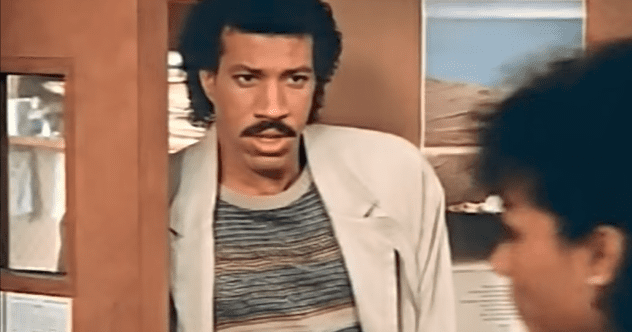 Whether you are a fan of love songs or not, there is no denying their popularity. Over the past half century, love songs account for 60-65% of new popular music. Most of us have reasons to hate a particular love song and vice versa. Regardless of personal connection to any specific piece, most agree that sometimes a love song goes wrong and turns creepy.
In some cases, it's only years later that we realize just how embarrassing a song's lyrics are. We were left wondering, what was going through the mind of this lyricist or that composer? Whether they were misunderstandings or really sick, we may never know. His work, however, will live on as we bring you the ten creepiest love songs of all time.
Related: Top 10 Songs That Aren't As Innocent As You Think
10

"Every Breath You Take"—The Police, 1983

The Police were one of the most famous rock bands of the 1980s. Led by frontman Sting, they produced five albums over nine years, winning countless awards. His synchronicity album, written by Sting, "Every Breath You Take" was by far the most popular song of 1983. Topping the US Top 100 for eight weeks, rolling rocks The critics and readers poll voted it the song of the year for 1983. Some people even used it as their wedding song.

However, the song is creepy if you really pay attention to the lyrics. This is clearly a stalker who will not be deterred from his prey at all costs. With lyrics like, "Every step you take, I'll be watching you. Every day and every word you say," it's a bit baffling that it was so popular. The story he tells is about an obsessive stalker. Sting wrote it after splitting from his first wife, Frances Tomelty, which makes it all the more disturbing.[1]
9

"He Hit Me (And It Felt Like A Kiss)" – The Crystals, 1962

The Crystals are considered one of the defining acts of the girl group era in the first half of the 1960s. The group created many chart hits, including "Da Doo Ron Ron" and "Then He Kissed Me", featuring three successive female lead singers. The public regarded the lyrics as a metaphor when "He Hit Me" was first released. However, in the 21st century, it is easy to see how this message can perpetuate excuses for domestic abuse.

Carole King and Geoffery Goffin wrote the song after their nanny Eva revealed a relationship with an abusive boyfriend who had been beating her. When asked why she tolerated the abuse from her, she said it symbolized how much she loved her. This unhealthy and false narrative of "he only hits me because he loves me" or whatever else domestic violence victims use to justify their situation is not something to be glorified. Catchy melody aside, this creepy song was misperceived by the public.[2]
8

"You are sixteen, you are beautiful and you are mine" – Ringo Starr, 1973

After The Beatles officially broke up in 1970, the last album John, Paul, George and Ringo worked on was Ringo's self-titled album in 1973. Among the tracks on that album was a rendition of "You're Sixteen." . The song was written in 1960 by Robert and Richard Sherman and was initially sung by rockabilly star Johnny Burnette. It reached number eight on the US charts, and Ringo's version reached number one.

The lyrics tell a disturbing story of pedophilia, and with that topic being so relevant in today's news, it takes on a real problem. Note that the song explicitly mentions a girl who is sixteen years old. The Shermans were grown men when they wrote the song, and Burnette was 26 when he hit it. While Ringo didn't write the song, the music video he made at 33 of him flirting with a much younger Carrie Fisher translates the song's message perfectly. In fact, it was creepy.[3]
7

"Father Figure"–George Michael, 1987

Once again, a likely inappropriate age difference takes center stage, this time with Wham! member, the late great George Michael. The song starts out like a typical late-'80s pop love song, but it quickly goes awry. Lyrics like "put your tiny hand in mine" don't mix well with "bold and naked by your side." Michael was well known and highly regarded for his work, and his lyrics in particular were some of the most popular of the 1980s.

However, this is just another example of predatory sexual practices glorified through song. Michael came out as a member of the LGBTQ community after the song's release, but the music video featured heterosexual imagery. The singer-songwriter co-starred in the pictures with model Tania Coleridge. Genre aside, the significant age difference between the two potential lovers in the song's story reflects a haunting look at modern society.[4]
6

"Baby, It's Cold Outside" – Frank Loesser, 1944

Every year around the holidays, this classic rape story hits the airwaves across the country. The song was written in 1944 by Frank Loesser initially to sing with his then-wife, Lynn Garland, at a party at his house in New York City. For unknown reasons, no one seemed to mind that the male singer persistently pressured the female singer to spend the night with him. The song has stood the test of time and has been recorded by countless artists including Dean Martin, Ray Charles, Ella Fitzgerald, and Idina Menzel. And every year, people argue about the meaning of the lyrics; Are they offensive or are they misunderstood?

In 2018, Loesser's daughter Susan defended the song saying that the music should be considered in the context of the time it was written. She claims that the line "What's in this drink?" he would not be referring to any type of date rape drug in the 1940s and simply the alcohol content. While many feel the song sends the wrong message, the fact remains that the duet initially performed by Loesser and his wife was a schtick intended for entertainment, not social commentary.[5]
5

"I love the way you lie" –Rhianna & Eminem, 2010

This collaboration between rap legend Eminem and Barbadian pop star Rhianna has become one of the most popular singles of the century. There are no pretensions to this piece, no underlying message to misinterpret; this song is about a very abusive relationship. While "Love the Way You Lie" is indeed an epic love song, the two lovers cling to a relationship that only brings pain. The line "If she ever tries to leave again, I'll tie her to the bed and set this house on fire" may be the most brutally honest lyric depicting domestic violence and its insidiousness in music history.

The song was based on producer Alexa da Kid's "abusive" relationship with the music industry. However, the lyrics describe a physical relationship between a man and a woman and are incredibly forceful, considering Rihanna's publicly abusive relationship with Chris Brown. The music video featured the two singers, Megan Fox and Dominic Monaghan. The two actors played the lovers in the song; it was a really forceful social commentary (no pun intended) and it was disturbing.[6]
4

"Hello" – Lionel Richie, 1983

Lionel Richies was as popular as the pop stars in the early 1980s. One of his biggest hits, "Hello," is a rather creepy love song with lyrics like "I've only been with you inside my head." Throw in the music video and this song takes creepiness to a whole new level. The video tells the story of a teacher who falls in love with her blind student and follows her around the school grounds. The video shows him prowling the halls singing "I love you" to a blind woman he has essentially not spoken to.

This song isn't just about a stalker; this character is a mix of Romeo and Cyrano. He's head over heels in love with a younger girl he barely knows, but just creeps around mouthing her love from the dark. What makes it even worse is that this poor girl is blind and particularly vulnerable, being bullied by a teacher. While Richie has defended the video's story by saying it demonstrates the character's ability to overcome his disability, the creepy stalker angle of the footage still leaves a bad taste in audiences' mouths.[7]
3

"Run for your life" – The Beatles, 1965

Without a doubt, the best known and most successful rock band of all time is The Beatles. Many of their song and album titles are household names. Abbey Road, Yellow Submarine, and many others are known to every living generation. The ultimate rock band had dozens of hits in just eight years, but they also had some lesser-known songs. Each of their twelve albums had a few tracks that never got traction. One of them is "Run for Your Life" by the rubber soul album.

This singer is straight up homicidal! The lyrics include: "Well, I'd rather see you dead, girl. Than be with another man. Very far from the typical "I Want to Hold Your Hand" of the band. No wonder this song is one of the group's lesser known songs. Credited by both Lennon and McCartney, the song was primarily written by Lennon. It was most likely inspired by Lennon's recent divorce; the composer thought better of it in his later years.[8]
2

"Living Room"–Teagan & Sara, 2002

This bluegrass number has an upbeat beat and is sung in an upbeat tone. Don't let that fool you though; This song is about bullying neighbors. The singer tells a friend that they can't go out tonight because they stay home to watch their depressed neighbor through the window. The singer spends her time fantasizing about being on top of her neighbor all day and she mentions that she won't finish early because the neighbor doesn't shower until 9:00 pm, revealing that she knows her dam's schedule.

The singer is delighted when the friend suggests they look together using their binoculars. This song appears on every spooky lyric list on the internet, for good reason.[9]
1

"I Used to Love Her" – Guns N' Roses, 1988

This GNR Lies track wastes no time getting to the point. The song begins: "she's okay, it's like, it's a complaint, a riot, a curse: I used to love her, but I had to kill her." Guns N' Roses was perhaps the biggest rock band of the late 1980s, Lies it was their second studio album, but it only had eight tracks. Most of those pieces have grown less popular with mainstream listeners more than three decades later. That being said, this lesser-known GNR song is a murder confession. Why did the singer kill his wife? "She complained so much; She drove him crazy!"

As far as we know, Axl Rose wrote this song as a kind of joke and homage to a dog of his that he had recently been forced to put to sleep. However, the song has been involved in two real-life murder cases, one in 2002 and one in 2012. Justin Barber, a man from Florida (no kidding), downloaded the song just before he killed the wife of he. Thomas Michael Wilhelm allegedly sang the tune just before he shot 45-year-old Christine Murray (a former girlfriend) in 2012. Authorities say that 11 minutes before the shooting, Wilhelm sent a text message to a friend saying he was listening to "Used love her".[10]
#Ten #Creepiest #Love #Songs #Time