10 Ways Doorbell Cameras Pose a Threat to Privacy and Security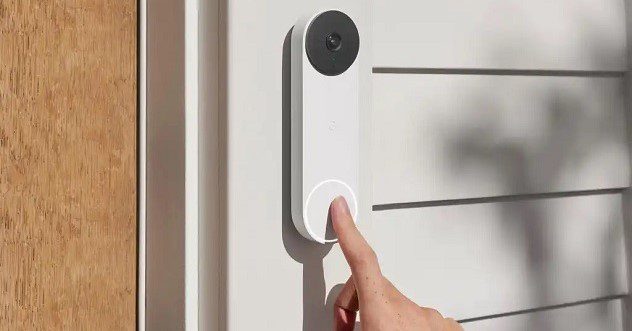 Doorbell cameras like Ring and Nest are one of the newest developments in the ever-growing world of smart devices. Small recording devices look at people's doors, constantly monitoring. Motion sensors scan to see if someone is approaching the house, recording every time someone rings the doorbell.
Of course, the companies that sell these devices claim that they play a vital role in home security. But others are much more skeptical. They argue that the systems are taking advantage of growing social paranoia, that their surveillance is an attack on people's privacy, and that the practices of these big tech corporations are anything but trustworthy. Here are ten ways they can threaten your security.
Related: The 10 best times Alexa went rogue
10

Big companies collect your data

It's no secret that most, if not all, major tech companies constantly collect people's data. There is a lot of money to be made by tracking all of our personal information. Social networking sites, streaming services, messaging services, they're all on it. And doorbell cameras are no different.

So exactly what information do these devices have access to, and how much do they store? Well, it is much more than many users believe. Take Amazon's Ring, for example. There are the usual things like name, address, payment information, and Wi-Fi access. But it is also doorbell activity. Following a request for information from the BBC, Ring revealed that they keep a record of every time the doorbell is pressed. Every time the camera detects motion or a user zooms in on the footage, they record that too.

But what about the privacy of the people passing by? That's where it gets trickier but also possibly more sinister. The devices are not always filming, but they can be activated by movement from up to 25 feet (7.5 meters) away. This means that anyone passing by having a conversation could be unknowingly recorded, and Ring would have access to any of those images. tests by Consumer Reports showed that Ring devices can pick up audio from a distance of 20 feet (6.1 meters).

"The ring affects everyone's privacy," explains Matthew Guariglia of the Electronic Frontier Foundation (EFF). "More immediately, it impacts the people who are walking the streets every day, where the cameras are pointing."[1]
9

Hackers issue racist threats and abuse

In December 2020, dozens of Ring users filed a lawsuit after their devices were hacked. They say the lack of security left them open to blackmail, death threats and racist abuse.

There are many examples of hackers infiltrating smart doorbells to harass or intimidate people. One user, a vulnerable older woman, heard a voice telling her, "Tonight, you die," and was the subject of sexually abusive comments. She had been in an assisted living facility at the time. Her family had bought the smart camera to keep an eye on her. But the incident left her feeling too insecure to stay there. In another case, a mother alleges that hackers played music from the horror movie. Insidious to scare their children.

The lawsuit includes complaints from more than 15 families, all with similar experiences. They claim that Ring "blamed the victims and offered inadequate answers and false explanations."[2]
8

Los Angeles police violate the right to protest

In 2020, a wave of Black Lives Matter protests swept across the US following the murder of George Floyd. The movement drew a variety of responses, from vocal support to fierce criticism, as did the police. But later, the Los Angeles Police Department (LAPD) faced particular criticism from privacy advocates, who accused the force of using doorbell camera footage to stifle people's right to to protest.

The EFF made the claims against the LAPD in February 2021. Following the protests, police contacted residents and businesses asking if they would share footage to help investigate the alleged crimes. A spokesperson described his actions as "not uncommon." But EFF argues that this surveillance is an attack on the privacy of the protesters, most of whom acted peacefully and within the law.[3]
7

Ring staff access private videos

In January 2020, Amazon's Ring once found itself at the center of controversy when it emerged that staff had accessed users' private videos. Five Democratic senators contacted CEO Jeff Bezos a few months before asking him about the company's security practices. They asked several questions about customer privacy, including why Ukraine office staff had access to customer images.

In its response, Ring admitted to investigating four staff members for inappropriately accessing customer videos. Although the company found that the employees had the right to see the images, they "exceeded what was necessary for their job functions." All four were fired.[4]
6

spy on delivery guys

The rise of doorbell cameras means that delivery drivers are now subject to invasive scrutiny from customers. So says the Data & Society technology institute in its report "At the Digital Doorstep". "The result," the team continues, "is a collision between American ideas of private ownership and the commercial imperatives of getting a job done."

The delivery men, establishes the institute, are an example of the constantly growing work economy. Workers are not hired as employees but are treated as independent contractors. According to delivery companies, this offers more flexibility and independence. But the institute argues otherwise. "These marketed benefits come with hidden costs: Drivers often have to compete for shifts, spend hours trying to get reimbursed for lost wages, pay for wear and tear on their vehicle, and have no control over where they work."

The team says the reality on the ground is that drivers are being pressured into increasingly unsafe tasks in the name of productivity quotas. They found that smart doorbells only make things worse. According to his report, customers with video monitoring are more likely to report delivery drivers, either to tech companies or the police, or to shame them by posting the footage online.[5]
5

Violent customers open fire on innocent woman

Smart doorbells threaten the security of not only customers but also passersby. This is particularly true if the user is prone to extreme and unwarranted violence.

In October 2022, a man in Florida received someone else's medication that had been sent to the wrong address. So he went to Gino and Rocky Colonacosta's apartment and left the recipe by the front door. This triggered an alert from the video camera on his phones. The Colonacostas' response was, in the words of Polk County Sheriff Grady Judd, "insane."

The couple, armed with .45 caliber pistols, left the apartment and began searching for an intruder. What they found was a woman sitting in a nearby car checking her phone. Gino, 73, pointed his gun at the vehicle and told the woman to get out, at which point she drove away in a panic. The father and son opened fire on the fleeing woman, firing seven shots at the car. "Our victim was so close to death," Polk told reporters, "and certainly if there had been a baby in the car seat, the baby would have died."[6]
4

A software issue makes doorbell images vulnerable

Google Nest encompasses a range of smart devices and products, including doorbell cameras. In 2020, a user looked at their central Nest Hub and saw camera footage from their front door. The only problem was that it didn't have a smart doorbell and the porch on the screen was that of a stranger.

Yes, a software glitch gave a Nest user accidental access to someone else's doorbell feed. Her husband posted it on Reddit, asking if anyone knew whose Nest system they had suddenly gotten such an intrusive glimpse into. As you can imagine, many of the commenters were concerned and puzzled. Another Reddit user, believed to be a Google employee, agreed to address the issue. But other than that, the company did not make any statement about the bug.[7]
3

Woman sues neighbor for invasion of privacy

A man in Britain may have to pay his neighbor £100,000 ($120,000) after a judge found his smart doorbell was too intrusive and infringed on the neighbor's privacy.

John Woodward, a 45-year-old audiovisual technician living in Oxfordshire, first got the device in 2019. His car was nearly stolen and he wanted to increase security at his home. However, his neighbor, Dr. Fairnhurst, claimed otherwise. She said the doorbell camera put her under surveillance, filming and audio recording her home, her yard and her parking lot.

And in 2021, when the case went to court, the judge agreed. Melissa Clarke discovered that Mr. Woodward had breached various British laws, including the Data Protection Act 2018, the UK General Data Protection Regulation (GDPR) and the Common Data Coverage Act.[8]
2

Ring app raises concerns

We're back with the Electronic Frontier Foundation for this next entry. Along with its report on driver privacy, in January 2020, the group took issue with the Ring Android app, which they say could be monitoring riders.

An investigation found that the app often shares user's personal information with third-party trackers. This includes names, IP addresses, mobile network operators, and sensor data. They explained that while many apps share data, Ring stood out from the rest because of the number of trackers. Ring was also accused of underestimating the level of data collection on his website.

"Ring claims that it puts the security and privacy of its customers first, but time and time again we have seen these claims not only fall short but harm customers and community members who interact with Ring's surveillance system." said Bill Budington, author of the report. report in the doorbell app.[9]
1

Sharing private information with the police

Perhaps the most controversial news to emerge in recent years about Ring is about sharing footage with the police. In the first half of 2022, the company allowed authorities to view at least 11 recordings without the owners' permission.

The information came to light after Senator Ed Markey raised concerns about Ring's surveillance practices. As the company explains, the footage cannot be accessed by the police unless the clips are posted publicly or shared with them directly. The letter to Senator Markey was the first confirmation that Ring shares information without users' consent.

Amazon emphasizes that they only share images without a warrant in emergencies to prevent death or serious physical harm. They say that they only intervene in cases such as kidnappings or attempted murder. However, privacy advocates are upset by the revelations, with some going so far as to accuse the company of creating a civilian surveillance network.[10]
#Ways #Doorbell #Cameras #Pose #Threat #Privacy #Security