10 Biggest Fails for Auditions on The Voice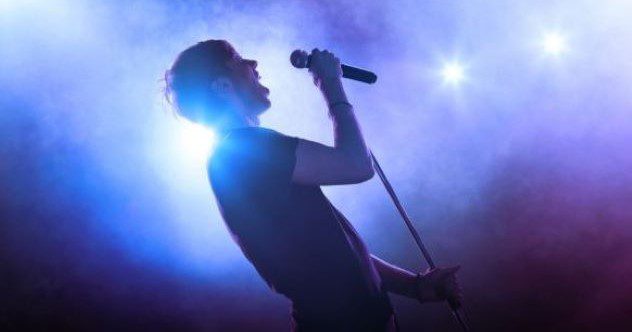 Have you seen the shining stars of The voice, the vocal powerhouses that turned chairs and won hearts. But the road to stardom is rarely easy. Behind those glittering victories are stories of not-so-golden auditions that, despite the best of intentions, fell short of the mark.
But these are not your ordinary disappointments. It's not like the crazy auditions american idol that make you tremble All of these people are pretty awesome just the way they are; they just didn't do as well as others. And sometimes, they don't get picked even with outstanding performances! This time, we dive into the ten most significant "failure" moments of The voice auditions that, surprisingly, have made the show even more endearing.
Related: Top 10 WTF Reality TV Moments
10

Lachlan Geraghty: "Lay Me Down" by Sam Smith

On the Australian version of the show, Lachlan Geraghty expected Boy George to be his coach. People often commented that his voice resembled that of Sam Smith, and he felt that Boy George would be the perfect mentor.

His performance was a bit slow, but his powerful belt impressed the judges. They recognized his talent by constantly whispering, "he's good." But none of them could push the button because Boy George was the only one with room on his team.

During his audition, the crowd urged Boy George to push the button and turn his chair, but he never did. When he finished the song, Boy George just waved. His finesse was infuriating, with one of the judges even saying, "George has us all on edge."

The contestant was a redhead from Brisbane, with Boy George noting that he looked too much like Sam. However, Boy George encouraged him to be more authentic and true to himself. Despite not making it, Geraghty was encouraged to come back next year, with the judges saying, "Please come back, he knows he has three people who want him on his team."
9

Tiana Goss: "Say It Right" by Nelly Furtado

During a blind audition at The voice 2022, Tiana Goss showed a beautiful voice while singing "Say It Right" by Nelly Furtado. Though it quickly became apparent that she had issues with tone, particularly on the main chorus. Unfortunately, she lost control during her performance, causing the judges to not turn their chair. Honestly, it all came down to a stylistic mismatch.

As usual, Blake Shelton had no idea what the song was, but the other coaches were supportive. Despite her setback, they encouraged her to take a staccato approach to emphasize the pop elements in her range. Undeterred, Goss made a triumphant return in season 23 to give her dream another shot.
8

Kenza Blanka: "Papaoutai" by Stromae

In an unforgettable audition The voice, Kenza Blanka took the stage to perform Stromae's "Papaoutai". From the beginning, it was clear that he possessed a unique and powerful voice that demanded attention. As she sang, the judges couldn't help but comment on her youthful tone, acknowledging her distinctiveness.

Kenza's performance had an infectious energy, with the entire audience dancing and applauding. The judges were enthralled, getting incredibly close to pressing their buttons and turning their chairs in support. However, it seemed like his yelling and occasional random chirps from him might have been a turn off, causing them to hesitate. Regardless, Kenza Blanka put on a fantastic show, leaving a lasting impression with her incredible talent and stage presence.
7

Alyssa Witrado: "Don't Talk" from No Doubt

In a blind audition for The voice 2022, 19-year-old Alyssa Witrado took a big chance. Hailing from Fresno, CA, she took the stage to perform No Doubt's iconic hit "Don't Speak" specifically for coach and former band member Gwen Stefani.

The performance started off smoothly, garnering Gwen's attention when she pushed her button, apparently impressed by the song choice. But when the chorus came, Alyssa's voice faltered and it was clear that she had lost control. Adding to the mix was the strange and random body of her shaking, creating a rather unusual dance.

Her tone began to waver and her voice coalesced, creating a less-than-ideal performance. Despite the challenges he faced, she made it to Gwen's team. Alyssa's bold move in choosing the song was recognized by Blake Shelton, who called it exactly that. But if there's anyone who can change her acting, it's Gwen.
6

Gemma Nha: "Nessun Dorma" by Luciano Pavarotti

Prepare to be swept away by Gemma Nha's stunning rendition of Luciano Pavarotti's "Nessun Dorma" in Australia. The voice. As soon as she opens her mouth, her loud and powerful voice fills the room, leaving everyone speechless. His tone is impeccable, playing every note with precision and control.

Gemma not only possesses incredible vocal talent, but her expressive eyes add a layer of emotion that captivates the audience. Multiple judges were eager to turn their chairs, but their teams were already full, except for…you guessed it. Boy George.

Once again, Boy George resisted the urge to turn around, much to the disappointment of his fellow judges. In a desperate attempt to persuade him, the judges were yelling and begging him to change his mind. It's hard to understand why Gemma didn't make it to the next round, as her exceptional performance makes us assume that it was simply a matter of style that prevented her from advancing. Regardless, Gemma Nha's stunning performance will always be remembered as a testament to her remarkable talent and undeniable stage presence.
5

Jake Daulby: "Way Down We Go" by Kaleo

Prepare to be wowed by Jake Daulby's rendition of Kaleo's "Way Down We Go" at The Australian Voice. From the moment she opens her mouth, her rich, warm voice grabs your attention and sends shivers down your spine.

Its bass sound adds a unique touch that melts your heart. Although Jake struggled with tone at times, a couple of judges came tantalizingly close to pushing the buttons on him, acknowledging the raw talent he possessed. It's hard not to imagine that he would have been a favorite for Blake Shelton's team in the USA.

Despite the setbacks, Jake's undeniable charisma shines through as he smiles at the end, fully aware of the audience's love and support. This performance is a testament to his incredible vocal abilities and the powerful connection he makes with listeners.
4

Hanna Rohkohl: "Titanium" by David Guetta ft. sia

Prepare to be wowed by Hanna Rohkohl's rendition of David Guetta's "Titanium" with Sia on The Voice Germany. With a calm voice that initially started out too soft for the judges, Hanna soon demonstrated that she possessed a unique solo quality to her playing.

The judges found themselves undecided, torn between acknowledging her beautiful tone and wondering if she had enough power to take her to the next level. While there were moments of slight loss of control during the turns, there was no denying Hanna's talent. If we're being picky, you can hear a slight nasal tone as she hits the chorus.

Despite these minor criticisms, Hanna's performance showcased her musicality and her ability to create an intimate atmosphere. Her performance evokes a sense of vulnerability and authenticity that captivates an audience.
3

Ole Aleksander Wagenius: "Don't Stop Believin'" by Journey

Get ready to witness Ole Aleksander Wagenius' incredible rendition of Journey's "Don't Stop Believin'" at The Norwegian Voice. Despite facing a bit of a pacing issue early on, Ole quickly impressed with his strong projection and commanding stage presence.

Ole was certainly an interesting singer to watch. He had an epic soul and, throughout his entire performance, he couldn't resist throwing his hand into the air as if he were grabbing an emergency brake. His hair also gelled to one side as if it had been caught in a strong easterly wind.

Although the judges came tantalizingly close to turning their chairs, they expressed their inability to fully connect with her performance. While Ole showed technical proficiency, she did show some tone on his high notes. Ultimately, the performance was well executed but lacked a distinctive vocal style. However, his electrifying stage presence and the undeniable talent of Ole Aleksander Wagenius made his audition on The Voice Norway a memorable one.
2

Kateřina Kolčavová: "Believer" by Imagine Dragons

Prepare to be wowed by Kateřina Kolčavová's incredible rendition of Imagine Dragons' "Believer" on The Voice Czech Slovakia 2019. From the beginning, he captivated the audience with his strong and commanding voice, accompanied only by drums. Two judges were particularly enamored with her performance, with Jana Kirschner dancing non-stop and feeling the beat.

Kateřina put her own unique spin on the space between the notes, adding a new interpretation to the song. And her accent added an exciting touch to the diction, bringing a distinctive flavor to the lyrics. As the performance progressed, she deepened her voice, producing a low-pitched sound that you could feel in your soul. In fact, many viewers claimed that she was more talented than the judges themselves.
1

Luna Envy: "My Immortal" by Evanescence

Delve into the enchanting world of Luna Envy's rendition of Evanescence's "My Immortal" on The Australian Voice 2014. Hailing from Melbourne and just 21 years old, Luna embarked on her musical journey with a soft and delicate opening. However, she faced challenges with tone throughout. Despite her haunting vocal quality, which seemed fitting for a Halloween setting, her voice did not fit the song perfectly.

However, the judges couldn't help but be captivated by Luna's unique style, recognizing the potential for stardom within her. As the performance didn't reach the heights they had hoped for, Luna gracefully accepted her comments.

But it was her brows that stole the show. Her artistic eyebrows caught the attention of the judges, who gathered to get a closer look at her. Leaving the stage, Ella Luna demonstrated her kind nature with a cute bow. While her performance may not have hit all the right notes, Luna Envy's distinctive style and undeniable presence showed promise and left audiences wanting more.
#Biggest #Fails #Auditions #Voice